Withdraw your USD to CashApp almost instantly.
Note: Your USD is automatically converted to Bitcoin and sent to Cash App via the blockchain. On Cash App your funds will be available as Bitcoin which you can easily sell for USD.
To withdraw to Cash App:
1. Go Payment Menu > Withdraw

2. Select Withdraw via CashApp


3. Enter the amount in USD you want to withdraw to CashApp.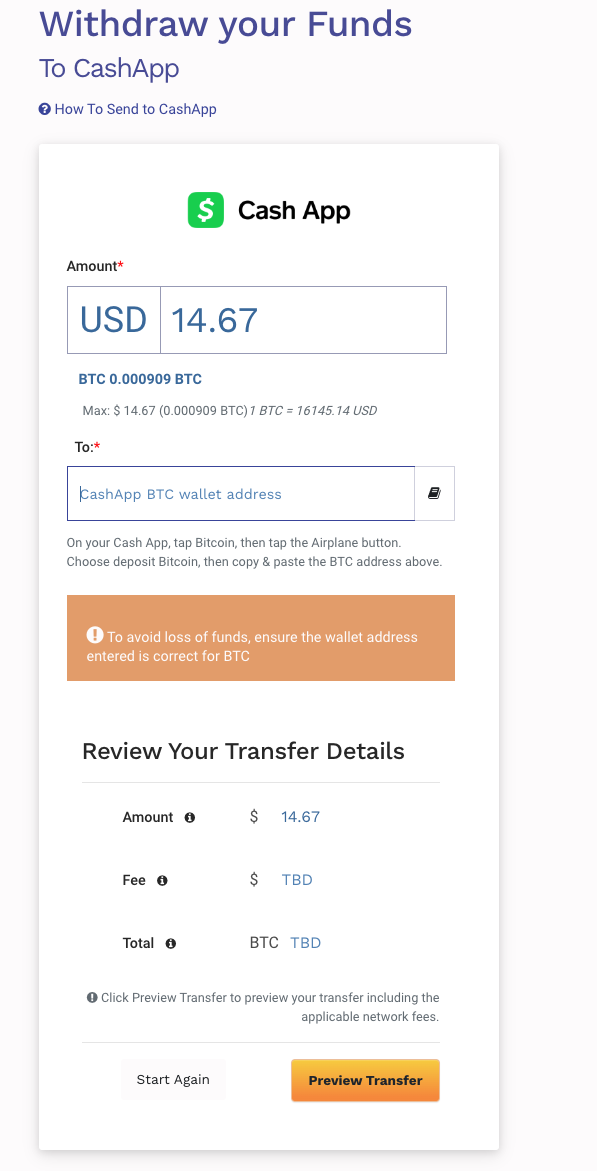 4. Go to Cash App and get your Bitcoin address.
a. Go to your Bitcoin tab, Tap on Share QR code or Link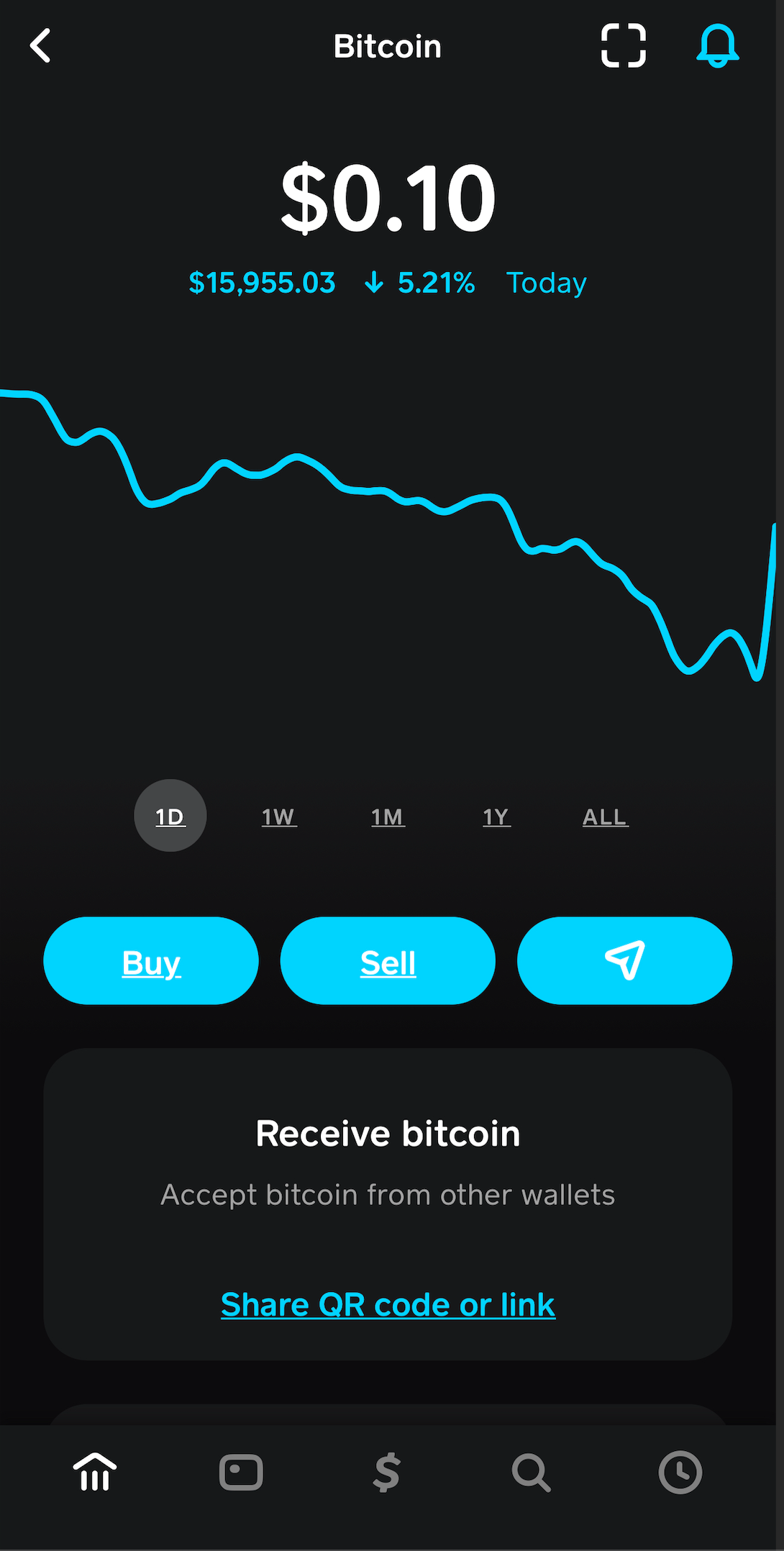 .
b. Tap on the QR code to get the Bitcoin Address, then copy the Bitcoin Network address.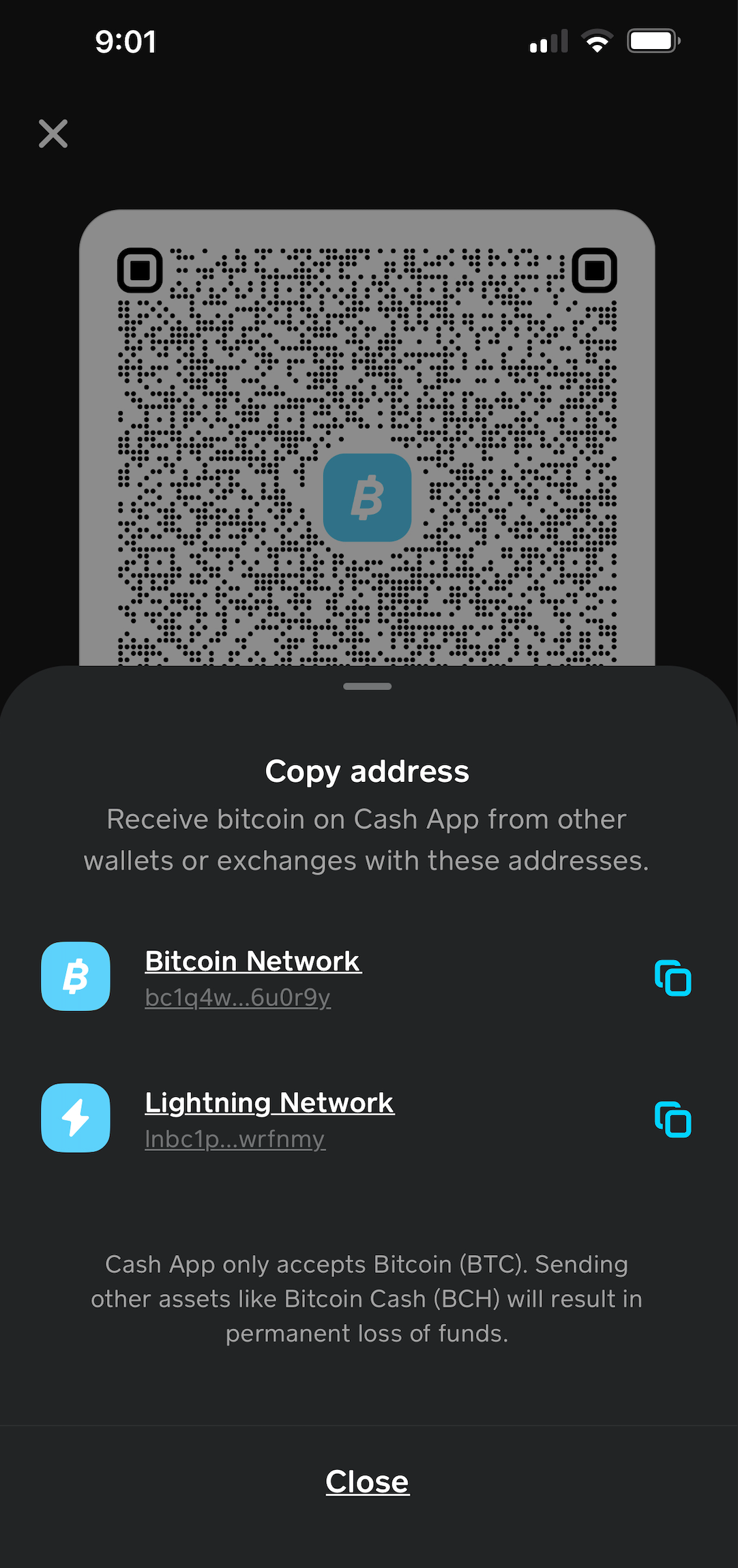 5. Then paste the Bitcoin Network address it in the "To" field.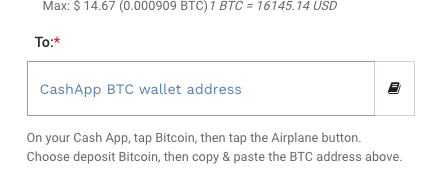 6. Then, Preview Transfer, Submit and Confirm via Email