Referring others to join BananaCrystal is a great way to earn rewards.
To earn rewards your referred friend must enter your referral code at the time of signup when they create their account.
Here's what you need to do to find your own referral code or link:
1. Login to your BananaCrystal account
2. Go to My Account > Referrals

3. Copy and paste the either the referral code or your unique referral link in an email, text or chat. Also you can use your referral HTML Code to add it to your blog or website.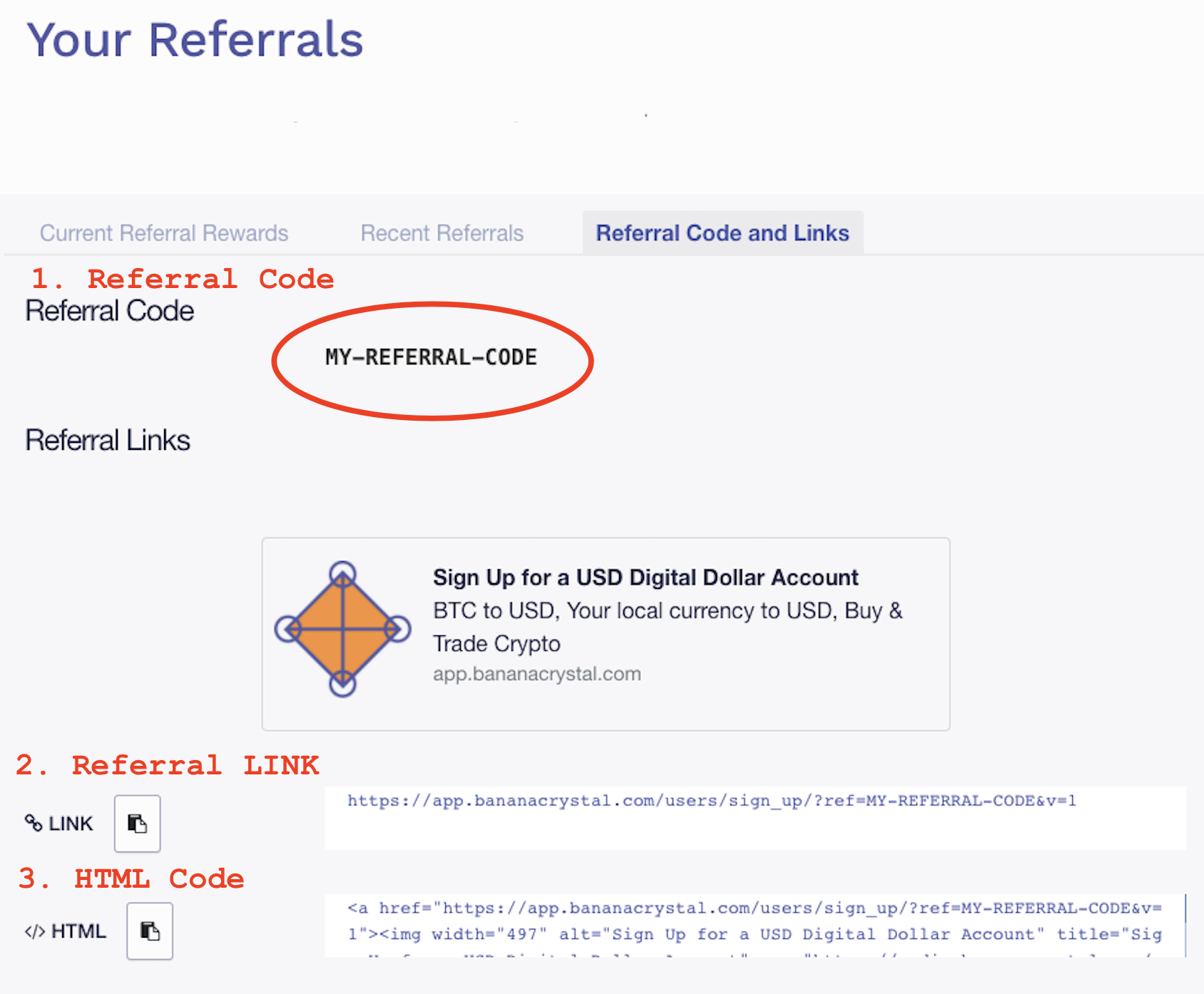 Here's what your referred friend needs to do when signing up with your referral code:
1. Go to Sign Up or visit your unique link.
2. If not using the link, your friend needs to copy and paste the referral code in the form. When using the link this step is not necessary as the referral code will be pre-filled on the form.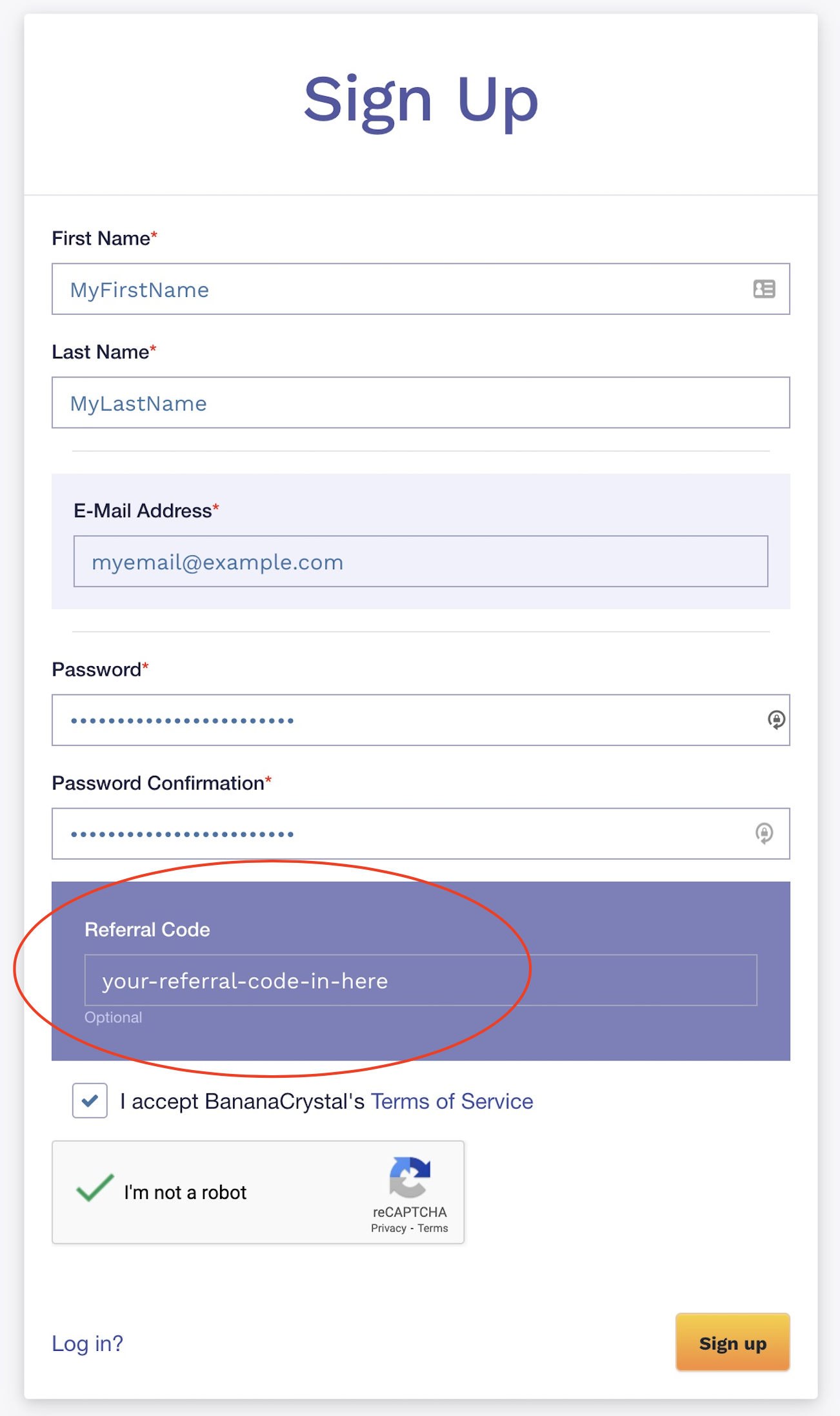 Note: Referral codes cannot be applied to previously created accounts. Your referral code has to be entered before the account is created (on the signup form).