BananaCrystal uses a secure and verified third party service to perform KYC in order to verify your account instantly. This means that you must submit your information using your account, we do not accept your verification information via our support tickets, phone or email.
Note that until your verification is submitted and successful you will not be able to withdraw funds from your BananaCrystal account.
Tips for Ensuring that your Verifying is Successful
1. Use your full Legal Name, Address, and correct Date of Birth
a. Avoid nicknames, use your full name(s).
b. Use the same name(s) as in your identity document
2. Live photo of Identity Document (via phone or upload)
a. Use your Passport, National ID, Driver License, etc.
b. Avoid reflection or light glares, shakiness, hold your camera or document steady
c. Take picture of actual document, no photocopies
3. Live photo of Selfie (via phone or upload)
a. Take your selfie picture with very bright ambient light
b. Take picture at a distance so that its looks similar to the picture in your identity document, avoid shakiness, hold your camera or document steady
c. If uploading, use a recent live/selfie picture
d. Avoid using portraits or a picture in a document
If you are having issues with your camera see How to Fix Your Camera for Verification
To verify your account
1. Go to My Account > Verification


2. Get your documents ready and consent to the data processing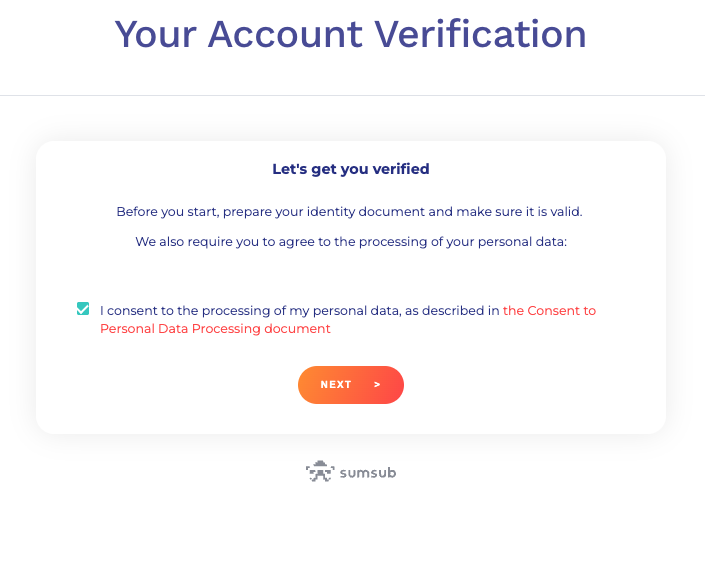 3. Take pictures or upload your identity document and a selfie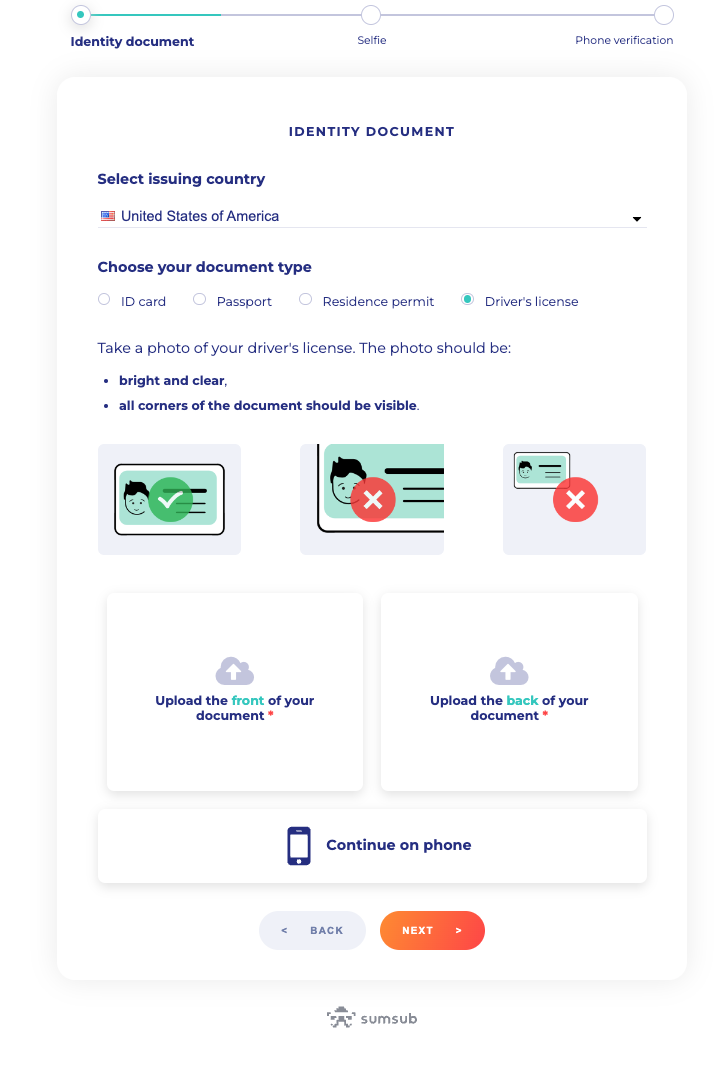 There are two ways to submit your identity document and selfie:
A. Take Photos Using your Phone (Recommended):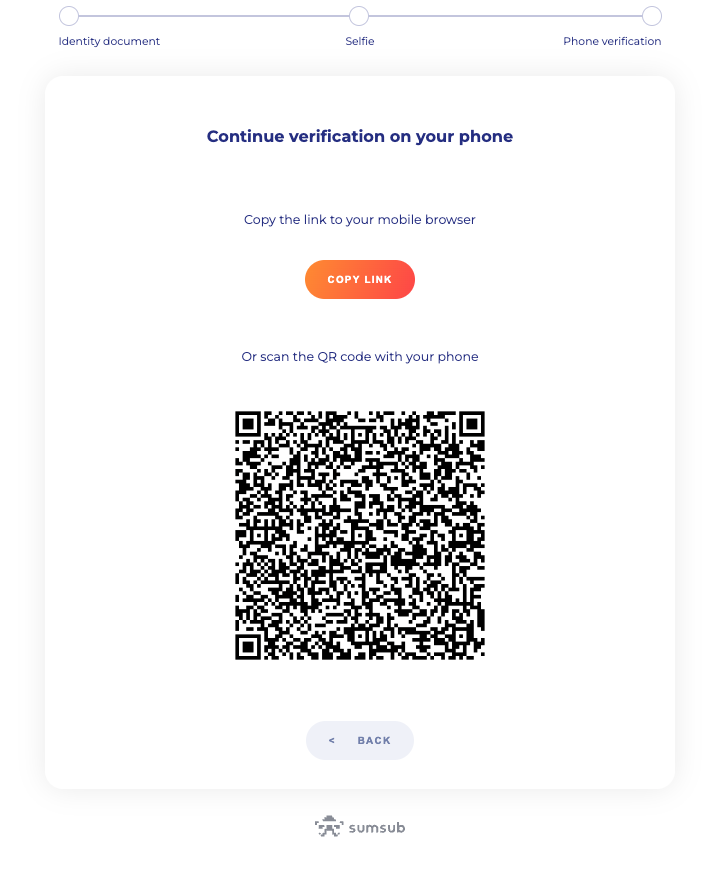 Troubleshooting Tips:
Camera Settings: To take photos using your phone, please ensure that you have allowed your browser permission to access your device camera. See How to Grant Permissions to your Device Camera for Verification
Camera Phone Lags/Freezes: If your phone gets laggy or freezes, see How To Fix Your Phone Camera When It Freezes
Camera Disappears or Can't Submit : If your phone camera disappears just before submitting the selfie, restart your application and select the option to upload your photos. There is an issue with some phones not allowing taking photos/selfies.
Note: If your phone is having issues taking selfie photos, we recommend that you choose to upload your documents and selfie instead.
B. Upload your Photos using your Phone, Laptop or Desktop computer:

Tip: For best results ensure that you take your selfie with enough ambient light and that your distance from the camera is about the same as the one in your legal document (passport, driver's license, national ID card, etc).
5. Review and Submit
Once you submit your verification is done instantly. Sometimes, a manual or human verification is required. Manual reviews are often required, when the quality of the document photos and selfie submitted make it hard for the identify system to verify you automatically.
In case a manual review is required, our support team might request that you re-submit the document photos and selfie. This review and request is done within 24 to 72 hrs.